Reprinting this from a newsletter I get regularly...I just love this message, pattern and sample, and I wanted to wish my friends in Canada a Happy Canada Day! 
Canada Day (I learned today) celebrates the anniversary of the July 1, 1867 enactment of the British North America Act (today called the Constitution Act, 1867), which united two British colonies and a province of the British Empire into a single country called Canada.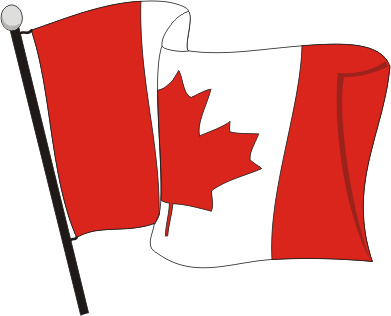 In tribute to Canada Day on July 1, which marks another birthday for Canada, I wanted to share some fun facts I gathered while developing my knitting pattern for "Lace Maple Leaf Socks". I especially like the last fun fact I list below - Did you know this? (I didn't!)
Many historians believe the maple leaf first served as a Canadian symbol around 1700. The maple tree was a vital resource for Canada's Aboriginal peoples who first tapped the sweet maple sap. The red maple leaf later became the centerpiece of the National Flag of Canada in 1965.

Canada is a land of vast distances and is rich in natural resources. It is the second-largest country in the world (after Russia).

The climate across this vast country varies from temperate in the south to sub-arctic and arctic in the north. (lots of great socks and sweater weather!)

Economically and technologically, Canada has developed in parallel with the US, its neighbor to the south across an unfortified border.

Approximately 90% of Canada's population is concentrated within 100 miles of the US border.

French is considered the official language of almost a quarter of the country's population.

Canada became a self-governing dominion in 1867 while retaining ties to the British crown. The Chief of State is Queen Elizabeth II (since 1952).

The origin of the name "Canada" comes from the word "Kanata", the Huron-Iroquois word for village. So the story goes, Iroquois on the expedition with explorer Jacques Cartier up the St. Lawrence River in 1535 used the term "kanata" when pointing out the route to the village of Stadacona (the future site of Quebec City). Thereafter, Jacques Cartier used the word Canada to refer to both the settlement of Stadacona as well as the surrounding land.
To celebrate Canada Day, I am excited to announce that Lace Maple Leaf Socks is now available as a downloadable single pattern edition at Patternfish (appropriately a Canadian company!). This design was also published last year as Canada Socks in the cd book 50 Socks - 50 States available from Sirius Knitting Publications and Crystal Palace Yarns.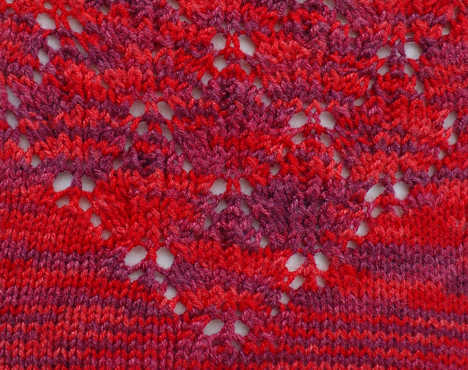 HeartStrings FiberArts, 53 Parlange Dr, Destrehan, LA 70047, USA